It´s a family thing!
Morris & Luca is a Swedish brand with a passion for exceptionally good makeup tools. The brand was created by us, Jonas and Johanna, brother and sister who truly inheritated our dedication for the beauty business. We come from a family with a century of experience from the cosmetics field. Our grandfather of five generations ago started selling cosmetic products in a small town called Uppsala, Sweden. A town also known as "the city of youth". What later became one of Swedens most well known privately owned cosmetic chains was born.
During our daily operations in the family business, we have been fortunate to work with high-end beauty brands and have enjoyed every part of it. However, we recognized that something was missing on the market. We felt that there was a need for makeup tools that didn't compromise on design, sustainability or affordability. So, with the help of our experience and knowledge, we set out to fill that void.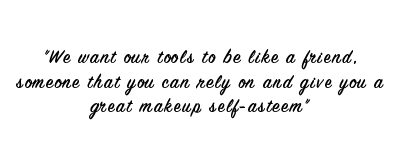 With love for makeup, colors and artistry our goal is to create brushes that enhance the makeup experience and would let everyone, no matter of makeup background to experience the difference of using great makeup tools.
It took us two years of research to find some of the best makeup brush makers in the world, and in 2014 after another year of fine tuning we released 21 brushes, all carefully chosen for its purpose.
Since 2014 we have won awards, several best in tests as been mentioned in many beauty magazines. Most important for us is that YOU feel the difference using our products. We want our tools to be like a friend, someone that you can rely on and give you a great makeup self-asteem. Give our tools some love and they will be a friend today, tomorrow and for many years to come. Makeup should be fun, use our products and you will experience the difference!
Much love
Jonas & Johanna